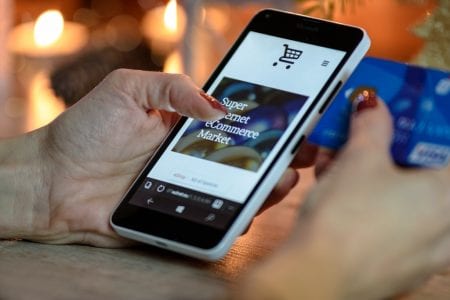 With an ecommerce website, owners can attract new and old demographics more effectively. While many will assume younger people are the most active group, that is not often the case. Older consumers throughout Tampa are using online services more than ever to get essential information. Without the right online representation, your company may go without notice to thousands of potential clients. Strategic Media, Inc. provides business owners with professional websites that attract customers from all reaches of the web and life.
However, not every site is going to be beneficial to your growth or worth the investment. Without factoring things like SEO optimization, you will find it difficult to climb the ranks of search engine results. Most online buyers in Tampa will use search engines like Google, so gearing content towards their specifications increase traffic. An ecommerce website can provide you with dozens of benefits including:
24/7 representation
Localized, important product information
Easy analytics
Your Ecommerce Website is Open 24/7
The most significant issue with conventional ways of selling products is the fact someone has to be physically present. With an ecommerce website, potential customers can view your services, send inquiries, and buy items without any direct human interaction. This saves customers time and saves you money. Providing detailed information about your business can filter out dozens of calls that your employees must answer. For example, if your legal firm only focuses on a specific aspect of personal injury law, like automobile accidents, then you can better center your content and advertising online. The overhead cost of building and maintaining an ecommerce website is also low.
Unlike physical advertisement and locations, you do not have to go all over Tampa Bay. The more your domain grows, the easier it will be for new customers to locate your business through search engines. Clients can also set up functions like live chat to make it easier to retain customers. Consumers nowadays prioritize convenience and utility over most other factors.
Localize Important Product Information
For Tampa businesses that deal in specifics and measurements like construction contractors, providing the correct information is vital. Without an excellent source for frequently asked questions and production information, customers may develop false expectations. When interacting with your business, they may feel that the site did not accurately represent your services. In other situations, specifications for sizes and product lines may be difficult to relay over the phone. Having an easily-accessible catalog online attracts more customers.
A professional online site also allows you to display additional services relating to searches that individuals in Tampa may require. An ecommerce website also enables customers to advertise your business. Consumers will commonly choose places with high reviews when searching with Google or other search engines like Bing. By providing a positive account of their experience, other individuals will more likely choose you among the dozens of other options.
Easy Analytics
A significant advantage of a professional ecommerce website is easily-accessible analytics. By knowing your average consumer base, you can better design and focus your content or products. Knowing what works and what needs improvement allows you to get the most out your site. Many amateur site builders find themselves at a loss when it comes to improving traffic growth. With analytics, you can roll out changes and marketing campaigns and gauge their effectiveness. A stagnant site that does not receive consistent updates will not rise in search rankings. Tampa business owners can ensure their domain receives proper attention with services from Strategic Media, Inc. In all, businesses that rely on an ecommerce website reduce advertising costs, eliminate traveling to advertise, and offers easy access to anyone with an internet connection.
Get More out of Your Ecommerce Website Today
Strategic Media can provide much-needed services, regardless of whether you need search engine optimization or a new website altogether. You can gain both content and a functioning domain much quicker with professional services like local SEO agencies. Instead of dealing with prebuilt sites and templates, Tampa businesses can let those with experience create the right customized design. You can contact us today by going online or at (727) 531-7622 to begin building your domain.