One of the greatest downfalls and quickest mistakes of any new business is a lack of an online marketing presence. This means two crucial items aren't being provided for or identified that are vital for your business to be seen online. Today this is more important than ever. Two main aspects that help catapult your company to success are identifying your ideal audience and your marketing goals. Without these vital pieces of information, you're missing out on leads, revenue, business growth, profitability, and more. This is where a digital marketing audit comes in!
Through the enhancement of your digital footprint, it allows you to hone in on any and all missed opportunities that will launch your business to success.
Learn more about our digital marketing audit service, how it works, and its importance below.
Online Digital Marketing Audit Factors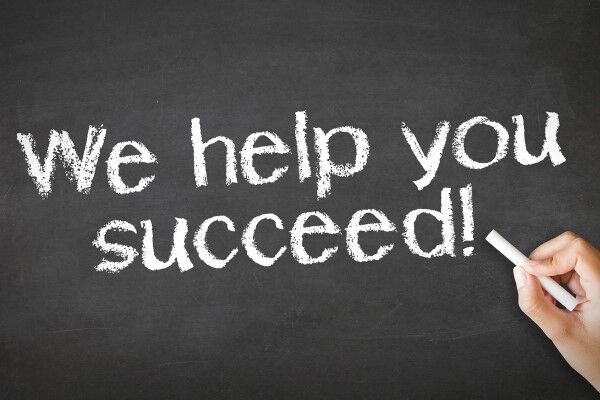 The main goal of a digital marketing audit is to review the performance of your website for the purpose of highlighting crucial issues within it that need resolving. Addressing these problem spots helps to elevate your website and by default your business's online presence.
Below are some of the general tools we use and/or components that we review or investigate when conducting your digital marketing audit.
Google Analytics
This is a free tool provided by Google that provides critical insight into your website and its performance. Having it installed not only makes our job easier but is pivotal for your own auditing purposes if you choose to conduct one independently.
Google Search Console
Having your website set up within Google Search Console allows Google to index your web pages. In other words, it ensures that Google knows about your site and it's findable by searchers. If not registered within this tool your website could be published and go live but be non-existent specifically to Google and therefore invisible to searchers who use this search engine.
Not only does this tool work to enhance your online presence but it also provides insight and information on your website's performance different than what Google Analytics offers.
CMS (Content Management System)
Having an established CMS is crucial for any technical audit. It's what gives you access to the backend of your website so changes can be made without the need for complex coding. Today, many use WordPress as their CMS platform.
Digital Marketing Audit: User Experience
As mentioned previously, part of a digital marketing audit is exploring what works and what doesn't on your website. This includes evaluating your site's user experience to maximize conversions and increase the impact of traffic.
Evaluating Your Landing Pages
Using Google Analytics, or a similar tool, we'll analyze what pages on your website are receiving the most traffic. For Google Analytics this will be under the "Landing Pages" dropdown which can be found through the "Behavior" side menu under "Site Content". This tool will default to data from the last week, but we can alter this to show metrics from the last 30 days or more. We'll be paying special attention to both the most visited pages and crucial pages that aren't showing the same level of popularity to help diagnose your website's user experience quality.
Improving User Experience: What we look at:
Core Web Vitals Test
Using web.dev., this test works to audit your website by providing 4 different scores: performance, accessibility, best practices, and SEO. The goal is to score at least 90 or above out of 100 for each category. If your score is lower than this, it's time to investigate!
Load Time
In a world of instant gratification, the average individual has a fairly short attention span. Meaning any landing page that takes more than 3 seconds to load is less likely to keep visitors and more likely to have a high bounce rate. This is never good for business, let alone an online presence. Using the same reports from our Core Web Vitals testing we'll be analyzing your website's load time through the metric called Largest Contentful Paint or LCP. This is simply the time from when a user initiates loading a page until the largest image or text block is rendered viewable.
Our job is to ensure all your pages have an optimal load time of 2.5 seconds or less. This encourages searchers to stay on your page and explore it rather than jumping ship before they even get to see it.
Dwell Time and Bounce Rate
As a part of our digital marketing audit, we'll be assessing the average time searchers spend on your website as a whole. Generally, visitors spend about 2 minutes on any given site. This means if your website's dwell time, or how long users hang around, is under 2 minutes there's a problem or problems that need fixing.
In addition, we'll also retrieve your site's bounce rate or the average percentage of visitors who land on your website and leave without going further into your marketing funnel. The higher this number is the more likely your homepage is missing crucial elements. For instance, high value and grabbing information, a sleek design, or seamless navigation.
Our digital marketing audit involves pinpointing these vacuums or missing catalysts within your website's user experience, finding out why they exist and creating a solution. For instance, you could be missing compelling CTA's or have a clunky design that makes your business seem less legitimate and visitors uninclined to stay.
Remembering Your Audience
A digital marketing audit involves analyzing everything within your website that could be impacting its performance. This includes the value of its content and how it relates to your audience for an improved user experience.
For instance, one of the biggest things search engines such as Google look for when ranking pages is relevancy. Meaning if your site or page isn't giving your target audience a solution to their problem, you're unlikely to rank very high for a query within your field. If you do rank high enough to be found and your content doesn't meet visitors' needs, then you'll likely miss out on what could have been a high-value opportunity.
Our job is to assess and address what necessary changes may be needed to ensure your website resonates with visitors. This can be in the form of offering a product that makes their life easier, providing an answer to their questions, or how your services can help them on a personal level.
Overall Website Design
When assessing your website through the lens of user experience we analyze not just metrics but its overall design. This means seeing how well it displays on devices beyond a desktop, like your cell phone. In today's world, most users access the internet from a mobile device. Consequently, a website that isn't mobile-friendly feels underwhelming and can be off-putting for potential customers. As a business, this is the opposite impression you want to leave your valued audience. Our digital marketing audit ensures your site looks great on every device, whether it be a laptop, tablet, smartphone, desktop, etc.
In addition, we also diagnose your website's general navigation. This involves analyzing whether you've effectively considered your audience and where you want them to go after viewing a page. For instance, sending them to a blog article, a contact page, or a services page. In other words, ensuring there's a clear and obvious way to get to the next step in your marketing funnel.
Digital Marketing Audit: Updates and Security
A crucial part of site performance is its security. During our digital marketing audit, we thoroughly review your website protection measures. This includes its backup history to guarantee your business never loses its hard-earned online presence.
SSL Certificate
This is simply the "s" in "https" at the beginning of most URLs. It works to protect visitors from viruses or malware on the devices they're accessing your website from. Our digital marketing audit involves ensuring this is present. If it's not we may recommend upgrading your hosting package to include one.
Website Backups
A significant part of protecting your website involves regularly backing it up. During our digital marketing audit, we verify this is being done, and if it's not we'll establish a common backup process. This usually involves implementing a daily backup for a rolling window of 30 days or more. Doing so creates months' worth of digital copies of your website in case of hacking, infected malware, or other malicious online entities.
Check For Firewall
Having a strong firewall works to protect your website from hackers, malware, viruses, and other types of virtual attacks before they can happen. In other words, it's pivotal in helping to keep your site secure and part of a digital marketing audit is ensuring it's present.
CMS, Themes, and Plugin Updates
Every new version of your CMS, theme, and plugins comes with improved features, functionality, and security that enhance your website's performance. Consequently, as a part of our digital marketing audit, we ensure these updates are in place. This is especially imperative for plugins as they're 3rd party software. Meaning developers publish details about what's been updated and corrected, such as security concerns, and make it available to the public. Consequently, hackers can assess possible weaknesses or existing holes and exploit them.
Digital Marketing Audit: Content
As mentioned previously, the point of a digital marketing audit is to assess your website and diagnose what's helping or hurting its performance. A large part of what impacts how well your site does lies within its content.
Identifying What Content Works
This part of our digital marketing audit involves identifying three 3 things:
What content is generating the most traffic
What content is generating the most conversions
What content has the potential to generate great results
A generally known fact within the marketing world is identified by the 80/20 rule. This means that 80% of the traffic from your website is acquired from 20% of its content. Many of these metrics can be found in Google Analytics or other analytic tools. We can then use this information to surmise how your content is impacting your site's performance.
Besides how well or not well certain content is doing, we'll also be reviewing your website's conversions, both type and rate. It's important that your desired conversions are based on goals that make sense for your business. This can translate to online purchases, newsletters, signups, downloads, contact form submissions, etc.
Identifying What Content Doesn't Work
Knowing what content's doing poorly on your site is as helpful as knowing what's doing well. In other words, when we can diagnose what content is declining in traffic it helps us to identify what information needs are going unfulfilled for your target audience. One thing we'll be reviewing is whether your business's products or services being offered are listed and each has a dedicated page. This gives space for further details on what your respective products or services provide. It's also crucial for convincing potential customers that your business is the one for them.
Get Your Digital Marketing Audit Today!
Investing in a professional digital marketing audit for your website is critical to enhancing your online presence and skyrocketing your business to new levels of success. Though you can do it on your own, the process is complex and advisably left to an expert if you want to get the most out of your site. At Strategic Media we have only the best of the best on our team, so you can rest easy knowing your website is in quality hands. Even better, you'll see outstanding results, such as increased traffic, revenue, impact, and more without having to lift a finger!
Watch your website and your business rise to its greatest potential and get your digital marketing audit today!