Help Me Grow My Business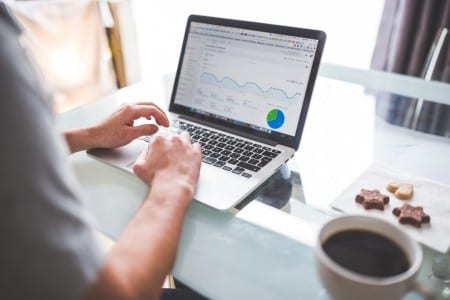 When it comes to marketing in the digital age, many businesses in Tampa Bay are missing out on proper online representation. With the guidance of the right SEO company, business owners can rise through the rankings and attract more inquiries. The most significant form of advertisement many retailers have is their website.
Discovering sales and services through search engines like Google has become the primary method for new many customers among all demographics. While you may think only certain industries would benefit, the opposite is true. Any business, company, or service can benefit from an increase in traffic and sales thanks to a professional website.
Those dealing in selling physical products can also take advantage of e-commerce options. Online shoppers have become a significant percentage of consumers. Standing out from the competition means conforming to continuously changing guidelines for online marketing like SEO (Search Engine Optimization).
Top 3 Benefits of Working with an SEO Company
Working with the right SEO company can be the wisest business decision your company makes. Depending on the services you provide, clients will search for specific keywords that can lead them to your website. This is beneficial for both the business owners and customers in Tampa Bay.
There will be less confusion when it comes to your services so long as you provide online resources for potential customers. E-mail inquiries and FAQ pages are simple and easily accessible when you rely on a professional SEO company for your design services.
Instead of phone lines full of people seeking questions, most customers will find the answers they need through an optimized website. Tampa Bay business owners dealing with everything from online sales to contracting work can benefit from having guidance from the right SEO company. By working with us, you can benefit from:
More effective marketing
Better support
Highly professional and functional designs
More Effective Marketing
A significant benefit of working with an SEO company in Tampa Bay is effective marketing. When you have a professional level of in-depth knowledge about specific topics and services, it can be challenging to write in a way that makes sense for the average customer. Highly technical writing can turn potential clients away as they search for a group that has more accessible information or reviews.
The longer your pages are up online, the more individuals can review your services. Even before someone visits your website, Google may display ratings and information like phone, email, and location. Tampa Bay customers will put more trust in services that are verifiable and have high reviews.
Better Client Support and Help
The most frustrating issue with changing code and website layouts is getting the proper support and management. Working with an SEO company allows you to reduce downtime and server issues. Using other options like media queries enables website builders to create a more efficient and stable page.
Because of how many browsers and devices can access your pages, it is essential to ensure it displays correctly in all formats. With help from Strategic Media, Inc., changes in design, services, images, and more are easier to handle. In the Tampa Bay area, allow the professionals at Strategic Media to help boost your business by creating content and managing any changes.
More Functional Designs
The most common signs of a professional website are the use of design and functionality. Drop-down boxes and other aesthetics are standard on most web pages nowadays. Dead links, prompts that do not appear, and slow-loading pages usually occur when the site builder does not have any website building experience.
SEO content will also suffer since many amateur writers do not follow the correct guidelines. Strategic Media, Inc. adapts and ensures your site is functioning and optimized efficiently for search engines.
Grow Your Business Today with Strategic Media, Inc.
Regardless of your industry, an SEO company can provide you with the necessary support and growth. Tampa Bay clients can save on costs while improving their online representation with our help. To get in touch with us today, please contact us online or call (727) 531-7622.