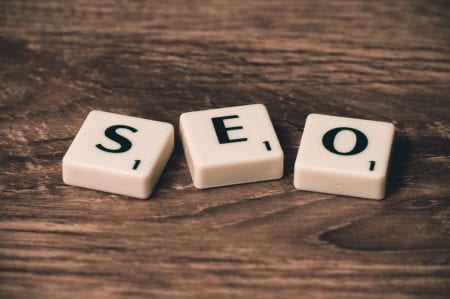 All local SEO Companies in Tampa all seem to be "THE experts," which makes it tough to know which one can help take your company's website to the top of your target audience's web search. Before vetting potential agencies to help you with your website's SEO, it's important to have some knowledge on the subject and know what to look for and what to ask. The right information and questions can help you identify which agencies are all talk and which are qualified to provide you with the level of service you want and need. Depending on the industry you are in, it all depends on the strategy we perform. Are you a chiropractor? A Contractor? Or are you selling a product?
What is SEO?
Search engine optimization is the process of getting your website to rank organically for specific keywords on search engines like Google, Yahoo, and Bing. These searches are how your target market finds you for the services you offer in the area you offer them in. The goal with SEO is to rank as high in the search results as possible for the keywords most relevant to the services you offer. This is essential when it comes to standing out from the competition and getting seen since most users don't even look beyond the first page of results
Not only does SEO help your target audience find your site, but it also improves their experience when they get there. Part of the SEO process is fixing technical flaws that can negatively impact your site's ranking, such as page speed, security, accessibility, and user experience. When your website is looking great and operating at its best, users will find you easier and stay on your pages longer.
What to look for in a local SEO company in Tampa?
When it comes to hiring a local SEO company in Tampa, you have options. While there are many skilled online marketing agencies able to optimize your website. Unfortunately, there are many that don't have the skill and experience to deliver what they promise. So, how do you know which ones are the true experts and which ones aren't?
Below are a few questions you should ask SEO companies when vetting your options:
Can you…
tell me about a previous client you've worked with?
tell me about a success story or show me instances where you helped a client rank?
show me how the work you've done has affected a previous client's bottom line and image?
explain precisely how you plan to go about optimizing my website?
show me examples of your previous work or website you've optimized?
provide me with examples of optimized content your agency has written?
If an agency can successfully answer these questions it's worth exploring a relationship.
Another important factor to consider is the agency's experience with your specific region. A local SEO company in Tampa will have a better understanding of the competition. They will know what people look for in your particular location, and the best keywords to rank for.
Are you ready to hire Us as your local SEO company in Tampa?
Strategic Media has over 26 years of local SEO experience in the Tampa Bay area. We specialize in providing tailored solutions for our clients. When you hire us, you'll be working with our team of experienced SEO experts. We will develop a content strategy perfect for your needs. Call us at (727) 531-7622 for more information.