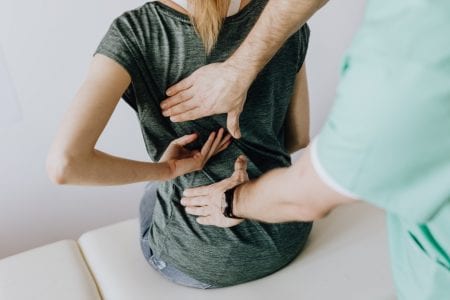 If you're a chiropractor, you spend all day fixing people. So, allow our company Strategic Media Inc. to take care of improving your website while boosting your digital visibility. We perform SEO for chiropractors or anyone who's looking to gain some traction. It doesn't matter what industry you're involved in. Having an optimized website will benefit any business. How, you might ask? Well, here are the top five benefits of SEO for chiropractors.
Enhance leads
Build awareness
Create trust with informative content
Simplify lead forms
Enhancing Leads With SEO for Chiropractors
Do you want more patients? Of course, you do, and having an optimized website is one way to achieve this. When you search " best chiropractors in my area", does your business pop up? If it doesn't, you're losing many potential customers. You are most likely losing clients to chiropractic offices that utilized SEO. Everything these days exists online. When someone is curious if a chiropractor can help their headaches, they head right to Google. You have to make sure you're the company that's suggested for help.
Create Trust with Informative Content
Providing engaging and informative content creates trust. So, when you're educating prospective clients on your background, they feel more inclined to trust you. Not to mention you can add references from doctors who recommend their patients to you. This shows you're a trusted member of the medical community.
Building Awareness
Even if the potential client doesn't buy your products or utilize your services, you still can benefit. Just by seeing your brand name, you're putting yourself out there for people to remember. This way, potential customers could have your mind for future services or products they're seeking. Not to mention SEO for chiropractors is entirely free. So if you're a small business without a developed client base, you can still participate in optimization.
Simplify Lead Forms
Converting new leads with an effective SEO strategy is a lot more likely to show results. The first essential step is providing pages of thorough contact information. Any information they need to contact you should be readily available to them on your site. Furthermore, lead forms should be optimized for search engines and user interaction. Reaching your business should feel effortless.
Regardless though, it's most important to get necessary contact information like email and phone number so that you can follow up with the lead. This conversion process can sometimes be time-consuming, considering you want to personalize the experience and build trust. Therefore, your potential clients feel comfortable working with you.
We Offer Exceptional SEO for Chiropractors
Our SEO experts understand Google's continuously changing criteria. What has once considered the best SEO practices are now irrelevant or can even get your site penalized. That's why we're always staying up to date on what strategies will efficiently grow your traffic and place you higher in the search engines.
We also understand the importance of an architecturally sound website. If your website isn't technically correct, search engines cannot read your content, deeming it irrelevant. So we take special care analyzing all aspects of your site to ensure the content we spend time creating will be read by search engines.
We Also Offer Honest Advice
At Strategic Media Inc., we will also offer honest advice regarding SEO for chiropractors. If you're unsure if your site needs a redesign or has to be rebuilt entirely, you can trust our opinion. It's honestly rare that you would end up needing a completely new site unless you need it to perform a quite different function.
So if you're tired of the look and feel of your site, or it doesn't represent what your company stands for, then it might be time for some change. Your website reflects your business, so it's important to portray yourself in a positive light.
Conclusion
SEO for chiropractors will earn you customers, allow ways for those customers to trust you more, and in turn, grow your business. If you want to get up there in the search engines, message Strategic Media Inc. online, or you can give us a call at 727-531-7622 regarding SEO for chiropractors.