Since there are billions of people searching for websites or products and services, it is important to stand out from the competition and attract the audience immediately. One of the best ways to boost awareness and establish a strong digital presence is by creating a well-designed web page.
It is important to incorporate appealing visuals, navigation features, and videos and display relevant information so that the visitor stays for longer and returns as well. If you think about it, good web design is also essential for building trust and credibility. According to a report, around 94 percent of consumers consider web design as one of the biggest reasons for mistrusting a website.
Now, this is something that you want to avoid as first impressions really matter in the digital world. Try some of these amazing website design hacks that you might just love!
Use the Negative Space Strategically
Most websites that you come across today are clear, minimalistic, and easy to navigate. This is mainly because people prefer browsing through web pages that load quickly or have fewer elements. One of the best ways to reduce clutter on your website and optimize the speed is to utilize ample white space strategically.
In web design, you want to make sure that the audience finds the relevant information quickly and does not get lost or overwhelmed by a lot of noise. Negative or white space can increase the visual appeal of the website, however, it is important to create a balance with it. So try to remove chunks of text or break them up with images and add the logo design against a clear background.
For a development or IT company, you can look for an internet logo creator to get a professional symbol and place it strategically on the main page.
Pick Two Or Three Colors
Choosing the right color is one of the most crucial parts of the web design process. It may be surprising for you to know that a few combinations or color contrast can result in a higher conversion rate. In fact, a study has determined that they can improve the readability of a website by 40 percent. A great website design hack could be using two to three colors that represent the brand as well.
This way, you can draw focus towards the relevant information and highlight the call-to-action buttons too. Make sure that the color combination or contrast is soothing and creates a positive impression about the business in a short span of time.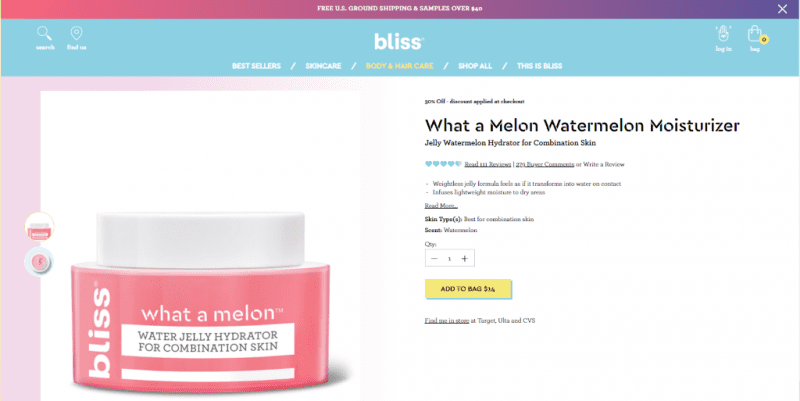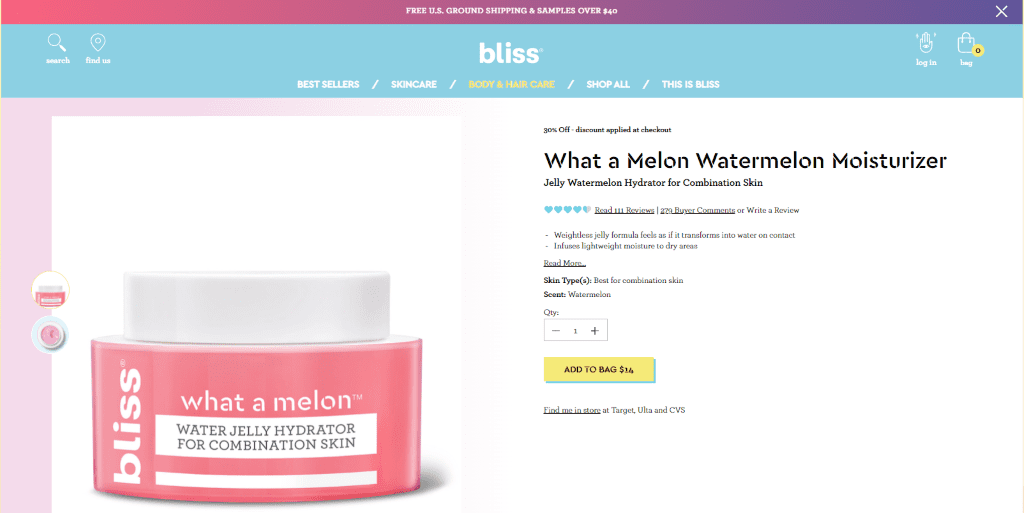 Image source: blissworld.com
Customize The Template
While it is easier to use the templates or themes that are available with the content management systems, you can look for customized options. This way, the website becomes more interactive and unique from others in the industry. By creating your own template, you can make the website responsive and add or upgrade to new features quickly.
You can also personalize it for a brand or business and tweak it to meet the requirements of their audience. In the long run, a customized template could help drive up sales and keep the people interested as well.
Animate The CTAs
Ultimately, the aim of good web design is to encourage people to sign up or become familiar with a brand's product and services. So you want the audience to enter their contact information for special offers or to make a purchase. This can become easier if you animate the CTAs or appealing colors to catch the eye of the visitor.
With a call-to-action, you can add changing gradients or include subtle movement for the text. It could result in higher conversions and get more people to subscribe to the email list or buy certain items. By animating a few elements on the page, you can maintain a faster loading time and avoid lags or disruptions too.
Incorporate Videos In Landing Pages
The main or home page of the website may have a short YouTube video that tells people what it has to offer. If you think about it, such content is highly useful for engaging visitors and highlighting a product or service as well. However, designers usually tend to avoid adding long or large videos as they might impact the speed and turn people away.
One website design hack that could help you work around it is integrating a video within some of the landing pages. So you can remove one or two large images and include an explainer or a tutorial if it's relevant. It is also a good idea to include an animation for the 'About Us' page and showcase the story behind the brand.
To Sum Up
These are some amazing website design hacks that you will love! By applying a few, you can simplify the process and create a web page that has a high conversion rate. In this day and age, it is important to have a website that keeps the visitors interested and establishes trust in the business or brand too.