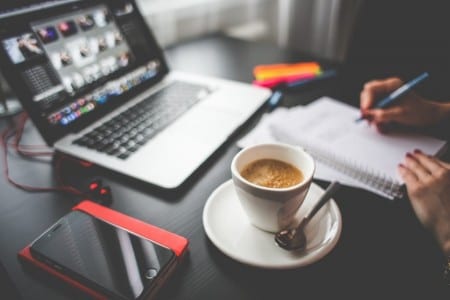 When it comes to getting the best online representation of your business, proper planning and implementation make all the difference. Businesses and entrepreneurs can better build and maintain a site with the best web design company. Strategic Media clients receive quality support and services rather than dealing with troublesome online tech support. This is often a tactic of companies that hire untrained individuals to handle support and troubleshooting. If you are in the Tampa area, then you have the team necessary to help you build a beautiful and functioning website. Knowing the right techniques and navigating complex programs does not need to be your second job. You also do not need to waste time developing a team or training individuals to manage your site. With Strategic Media, Inc., clients receive all the support they need to launch and maintain their pages successfully. The best web design company for your site will provide:
Increases in web traffic
Compatible and custom designs
Search engine optimization
Having a reliable source of support in the Tampa area can help you avoid long downtimes. One of the quickest ways to appear unprepared is to advertise a page that does not post. Working with the best web design company affords you more free time and better results.
Increase Web Traffic
The most significant advantage businesses have over their competitors who self-manage their site is consistent writing and growth. Building the right design and plan to increase consumer interest requires years of experience. An issue with many amateur writers is that they will copy and paste large pieces of content and text. With how search engine AI works, these posts will most likely be ignored or flagged as spam, which is detrimental to growth. With professionals, the information and writing will be unique to your site, which will draw customers throughout Tampa while also increasing your rankings.
Increasing ranking is simpler and requires no micro-managing of employees when you work with the best web design company. The professional writers and site builders at Strategic Media, Inc. can ensure your brand is represented online and grows rather than remaining stagnant. Stagnating growth can also be the result of numerous problems with compatibility and coding. A professional web design company can help ensure your work succeeds as intended.
Compatible and Customs Designs
If you are using average-looking templates, then many online shoppers will notice it as simple copyright off the bat. There are hundreds of different online stores and services, so old looks can be a huge turn-off. Tampa Bay consumers do not want to feel as though they are going through a time machine when looking at your pages. Instead, you can ensure you have a quality, unique, modern look to your site with professional web developers.
There is also the issue of e-commerce sites. Many template builders do not offer easy-to-build e-commerce options or require you to pay more for the opportunity. Even then, you may not be familiar with that specific builder. Tampa businesses wishing to grow their platform can avoid standard templates with the best web design company.
SEO Optimization
It is not enough that you have unique content on your site. Everything that is written has to be done according to specific guidelines that often change throughout the year. Keeping up-to-date on current search engine optimization practices and techniques requires constant attention. Sometimes, pages will need to change according to updates to ensure you stay competitive among site rankings. Merely moving from one page to the next in a search engine can increase web traffic. One of the primary goals for businesses attempting to spread their presence online should be optimizing every piece of writing. The best web design company can provide both great functional sites and well-written content. With Strategic Media, Tampa clients can keep up with trends and ensure proper optimization.
Benefit More from The Best Web Design Company Today
The best web design company is one that is easy to communicate with and simple to locate. Small businesses and entrepreneurs within Tampa can rely on local professionals with years of experience to get them the results they need. You can contact Strategic Media, Inc. today by going online or at (727) 531-7622.