Your "Preferred" Web Design Company!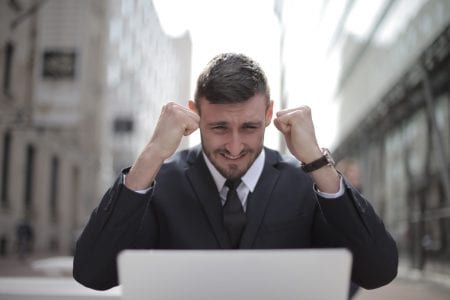 If you are planning on expanding your business, then working with St Petersburg preferred web design company  is a smart move. What many new business owners often underestimate is how important their online branding and representation is.
Without the right website, many people searching for services like yours will bypass your company and choose others with an excellent online presence. The effect a professional website has on consumer decision-making is powerful and can make or break your business.
Low-quality and poor coding can result in issues. Instead of having access from different devices, viewers may instead experience errors, making it difficult to locate information. Modern-day shoppers expect specific information to be easily accessible and always available.
The right site will increase customer traffic even if you do not offer services on particular days. Residents throughout the St. Petersburg area can still contact you or place orders through an e-commerce store. Do not rely on cheaper alternatives when professional and affordable options provide in-depth support and other benefits.
How to Choose St Pete's Preferred Web Design Company
A major question that people run into is how to find the most high-level preferred web design company for your services. A significant factor to take into account is past work with professional design. At Strategic Media, clients can work closely with creators and designers to construct a sleek site.
Our designers have experience working with a wide range of businesses in many industries. If you sell and ship products, then an e-commerce store is an obvious choice. With online retailers drawing in more than their physical counterparts, it is often not even necessary to have a physical retail location.
Studies show a rapid and consistent growth when it comes to online purchases. St. Petersburg business owners and entrepreneurs can get ahead of the trend with online updates, giving you a high-quality website.
Business That Benefit from Professional Web Design
With proper support, you can efficiently resolve issues like changes in writing guidelines and incompatibility issues. St Pete's preferred web design company can troubleshoot compatibility issues to increase functionality. At Strategic Media, clients throughout St. Petersburg can receive more support and avoid other common problems like:
Confusing layouts
Stock templates that do not reflect their business
No marketing plan or poorly-written content
Outdated looks, images, and aesthetic
Lack of optimization
Mismatched Designs
A standard issue with page builders and templates are mismatching looks. Whether you are an attorney or contractor, your site must be simple and straightforward. At first glance, searchers should note that you come across as professional and have background information. By working with the area's preferred web design company, you better relay what you want as a final product. St. Petersburg residents can avoid clashing colors, menus, and images.
Lack of Optimization
The most significant problem with amateur builders is a lack of optimization. Through years of experience, professional builders become aware of image sizing and comprehension, editing text, and modern styles. Certain browsers, phones, and operating systems will handle information differently. By relying on Tampa Bay's preferred web design company, you can ensure your site is viewable across the board. A finely tuned and functioning site will attract more customers throughout St. Petersburg and better represent your professionalism.
No Planning or Poorly-Written Content
While images and layouts can sometimes be simple, content is often much more challenging to produce. For one, Search Engine Optimization (SEO) parameters can change multiple times in a year. Writers must adjust content and ensure it follows the right guidelines for SEO. Doing so affords businesses throughout St. Petersburg higher search rankings. Growing your online site is directly dependent on how high up your business appears when searchers enter certain keywords.
Our expert web design company can produce the necessary content to fill your pages and blog. The writers at Strategic Media can also correctly plan and roll out content updates and information. Providing the same information can reduce the effectiveness of content when it comes to SEO. Rather than salving over writing your own content, owners can sit back and merely approve great content that improves their web growth.
Get the Best Website Designs at Strategic Media
Building an online presence can take months and requires carefully-written content. Specific options and services will only get you as far as a working template. When it comes to finalizing and publishing a site, you should solely rely on the best web design company. Rather than dealing with errors and low-res images, owners throughout St. Petersburg can instead contact Strategic Media today at (727) 531-7622 or by going online. Are you looking to develop an app for your business or even trying to simplify the processes of your business? Check out our Laravel PHP development team.