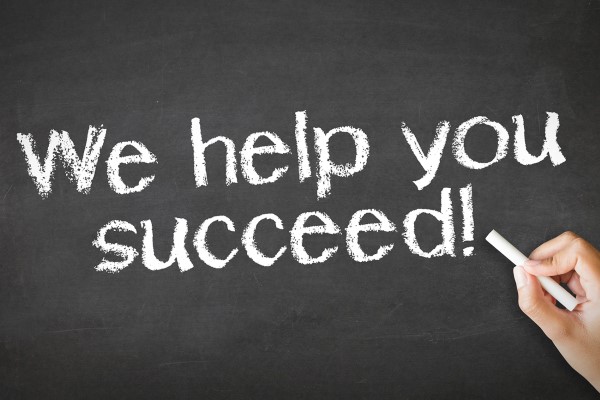 If you attempt to climb up search rankings only to plateau or drop off, custom website design from the best web design company can draw more numbers. St. Petersburg businesses and entrepreneurs should never rely on cheap pre-built templates as their first choice. Nearly every other amateur site creator will be using the same layout and designs. One of the best ways to attract new customers and increase your search traffic is to ensure your site has unique visuals and content.
At Strategic Media, Inc., clients can get the best in both support and creation. Individuals browsing for the best services will get the wrong impression of your services' quality if you let your pages grow out of date. With the support and professional design, you avoid looking amateurish or unprofessional. Many template sites also do not have proper coding. Errors and difficulties navigating your pages are not what customers want to experience when researching your services.
How Important is Custom Website Design in St Petersburg?
Nowadays, high-speed internet is accessible anytime for most people in St. Petersburg. A continually growing number of buyers now look up businesses before investing their time and money. If you are trying to attract as many new customers as possible, then custom website design is invaluable to gaining interest. A site is essentially the most reliable form of advertisement you will have for your business. A popular site can end up with hundreds of inquiries from potential customers, while a generic one may detract from your first impression. Custom website design makers have years of experience perfecting layouts that show off your services and company in the best light.
Customizing your pages' appearance and keeping them up to date requires a builder that pays attention to detail and works with you to develop your vision. Besides managing your pages and ensuring they are functioning correctly; St. Petersburg businesses can avoid common errors that can negatively impact them like:
Dead or outdated links

Improper optimization

Lack of content and updates
Avoid Dead or Outdated Links ( 404 Error Codes )
One of the more common issues with sites are links that lead to dead ends. Changes to other websites and your own can change URLs meaning any previous links will fail to connect unless routed. It's easy to forget to redirect pages or ensure all URLs are working. Clients working with Strategic Media, Inc. can remove the stress of directly managing all potential errors by instead hiring a custom website design agency.
Improper Optimization
If you do not experience editing media for websites, you will struggle to create a page that loads correctly. A common problem with pages is long load times that can lead to a failure to connect or slow down browsers. Without a snappy response with quick load times, potential customers will grow frustrated and move on to the next search result. Custom website design ensures that your pages run faster and with fewer errors. If you are attempting to grow in the St. Petersburg area, then having a custom site is the tool for success.
Lack of Content
It is not enough to merely have a great looking page that functions. Content plays a significant role in rising in search engine rankings. Potential customers in the St. Petersburg area are more likely to be shown your site, the better your content. Part of what places sites higher up is also how frequently they post new content. You can have both a fantastic looking custom website design and optimized content with our local SEO services. You also have one less thing to keep track of as changes in SEO guidelines happen frequently.
Conclusion
If you are looking to get a website, you need to make sure that your web designer has SEO knowledge. That way, they know how to structure your site based upon SEO compliance properly. Your site must have proper URLs, proper site structure, enough words on your content, and more. If you do not do these things, you will still have a beautiful website outside but cannot rank correctly. Strategic Media Inc builds SEO compliant websites that rank and keeps online marketing strategies first.
Contact Us For A Custom Website Design 
At Strategic Media, Inc., we provide businesses throughout St. Petersburg with a one-stop-shop for online marketing, SEO content, and custom website design. Are you looking for a free web design quote? Click here. You can also contact us online or call (727) 531-7622 today to take the first steps to increase your site's traffic.