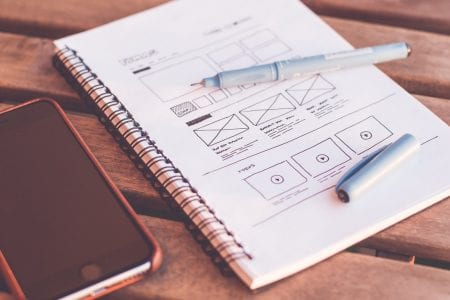 Choosing the best web design company is imperative in helping to create and leverage your company's voice on the internet. When residents of St. Petersburg and Clearwater are in need of a specific good or service, often their first instinct is to do a search on Google. Since your site will be the first impression you make on all prospective customers online, it should adequately represent and reflect your brand's ideals.
At Strategic Media Inc., our dedicated web designers and content writers work hard each day to help local St. Petersburg and Clearwater business owners create sites that are well-designed, easy to navigate and have engaging, unique content.
Choosing a Web Design Company
The first step to creating a strong web presence for your St. Petersburg or Clearwater business is to choose the right web design company. With so many choices, it can be difficult to know which one will create the best design for you, and which ones will fall short. When making the decision, there are a few different things to consider.
Experience and History
There are plenty of web site design companies in St. Petersburg and Clearwater—some new, some old, some small, some large. When you first meet with them, inquire about both their experience building different kinds of sites and how long they have been working with their clients. You want a company that is dedicated to working with you long term and who has the necessary skills to create a great site.
This is a great time to ask to see some samples of other sites they have created as well. Ask to see a variety, so you can see how unique they can make your site look.
Cost
When it comes to a web design company, you certainly get what you pay for. But that doesn't mean you should blindly choose the most expensive company. Find out what is included in the price, what you will need to pay monthly and, in the end, choose the company that makes you feel confident in their abilities to help you.
You should also ask about any additional charges. Once the site is built, some companies will offer free training, while others require you to pay. In addition, it is good to find out how much they will charge for changes you might want to make to the site in the future.
Who Controls the Site
It is important to find a web design company in St. Petersburg and Clearwater that will allow you to have control over your own site, and who teaches you some basic tasks. This way, you will have the ability to go into the backend and make simple wording changes or update any current deals you may be offering.
However, this doesn't mean they shouldn't offer ongoing support for major changes, any problems you may be having, or any other related questions or concerns.
Stay Local
Working with a local St. Petersburg and Clearwater web design company will benefit you in a variety of ways. You will be able to visit their office to ensure they are professional and legitimate, and you will be putting money back into your local community. Most importantly, you will be working with locals who know the area and its residents well, so they will know what works when it comes to advertising.
Choose Strategic Media, Inc.
At Strategic Media, Inc., we have worked hard over the past 20 years to establish ourselves as the best web design company in the St. Petersburg and Clearwater areas. In addition to our years' of experience, we also have a wide range of clients, from dog trainers and roof repair contractors to lawyers and doctors. We work with many different types of companies, and we are able to create unique, engaging sites for them every time.
When you choose Strategic Media as your web design company, we will teach you how to make basic changes to your site, and our knowledgeable web designers are always available if you need us. In addition, we offer mobile sites, search engine optimization, social media management, reputation management, and more.
To learn more about how we can help create an online presence for your St. Petersburg or Clearwater business, call us today for a consultation: 727-531-7622.