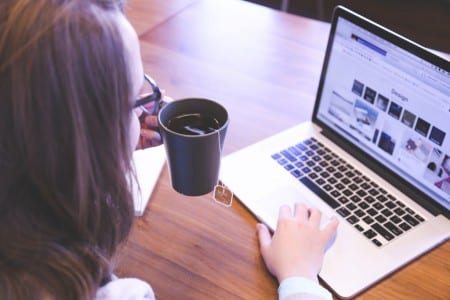 One of the first steps to growing a business in St. Petersburg or throughout the U.S. is creating and managing your online presence. Finding affordable websites may seem easy, but templates often do not do the job. If you decide to rely on online templates alone, then be ready for lack of support and customer service. Domain providers do not change or redesign models for you. So, the responsibility is on you to construct the site from the template.
The first issue with relying on templates is content. Without anything useful to present to customers, your page will be useless. Another significant problem is finding the right design. Not every site builder is going to have all the options you may need. It can be impossible to tell what all the options are since many will be locked behind paywalls. Instead of wasting your time and money, business owners in the St. Petersburg area can rely on Strategic Media, Inc.
Why Work with a Company to Develop Affordable Websites?
A major issue that is often not addressed through DIY site builders is quality and functionality. It is difficult to achieve both factors if you or an employee are the only online managers. Changes in programs and servers can lead to headaches and extensive downtimes. St. Petersburg business owners can better avoid unforeseen issues with proper support. Affordable websites do not mean you have to rely on yourself to keep them up and running. In the long run, you will profit more from increased traffic and customers by working with Strategic Media, Inc.
Avoid Self-Management
Site management is a full-time job that requires dedication and time. If you delegate responsibilities to busy employees, your site will suffer. Without a social media plan, you can end up wasting your efforts or possibly hurting your image. By having a consistent look that targets St. Petersburg customers, you can attract more clients and spread the word of your services. Studies have shown that individuals react positively to branding. People also respond well to content that answers their questions. Self-management can lead to employees having to learn along the way. It can take weeks to understand even the basics of proper SEO writing. Relying on employees with other responsibilities can take much longer. Affordable websites require quick set-up and content to start off.
Better Designs and Options
While templates try to steer you in the right direction, not everyone is aware of proper site design. With experience in implementing websites and content, clients will benefit more from a professional SEO company. The difference between an amateur site and a professional one is like night and day. Your affordable websites from Strategic Media, Inc., will be what many potential clients first see. By having more options and a better product, businesses in St. Petersburg can benefit from a more unique and attractive site.
Assistance with Content and Growth
Growing your online presence is the most critical aspect of creating affordable websites. Many sites plateau or end up in limbo with little visits. To attract new customers and make it simpler for existing customers, business owners in the St. Petersburg area can receive guidance from Strategic Media, Inc. The most popular sites on the internet are ones that have continuous content updates that keep the attention of potential customers. When individuals look you up, they expect specific information. With content working to spread your brand and services, St. Petersburg residents will be much more likely to select your company. Just having any affordable websites up give you an advantage over those who have no online presence. Another benefit of growing a site is that you can spread positive reviews of your services. Potential customers will almost always choose services with reviews from satisfied customers.
Contact Strategic Media, Inc. Today
When searching for affordable websites, do not fall for cheap domain providers. Instead, rely on a professional digital marketing & media company to handle everything from advertising and marketing to content. Contact Strategic Media, Inc., today at (727) 531-7622 or by going online.