Advantages of Lakeland SEO Services
Finding the right Lakeland SEO company can be challenging. Polk County in Florida has been a manufacturing hotbed and continues to be a notable location for the deployment of various services and products. The age-old question of how to market a company in a smaller metropolitan region is the challenge.
Lakeland SEO Company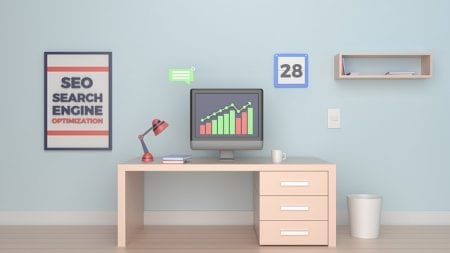 The distinct advantage of being a slightly less densely populated location between Orange County, all the way to Highlands County is the fact that a business located in Polk County can deliver its services and products quickly to a large area without facing the trouble of traffic. Hillsborough County contains the largest population with over 1.2 million inhabitants. We are closely following in Orange County with a little over 1 million residents. Polk County itself has a population of over 560,000. The counties smaller than Polk County are Seminole County with over 365,000, Lake County with 210,000, Osceola County with approximately 172,000, Highlands County with 87,000, Sumter County with 70,000 Hardee County with the smallest population of 30,000. The total population for all these listed counties comes to roughly 3.7 million people.
Being located within an hour of 3.7 million people makes Polk County an excellent location for the right business. The question would be, how do you use online marketing to reach out to so many people? Invariably, the best resolution to this question can be found by consulting a good Lakeland SEO company. This company understands the key terms and market in a centrally located city that offers a competitive advantage. A search engine optimization company in Polk County will assist your business and website in reaching out to one of the largest audiences in the area. Want to know why monthly SEO services are critical to your business's success? Click here.
Choosing a Lakeland SEO Company
Careful consideration should be taken when dealing with an online marketing agency. Does the SEO company understand what people look for in the region? Even if they know the lingo used in the area, are they familiar with competing websites' saturation?
The challenge of providing content-rich pages using methods that are acceptable practices is paramount today and for the foreseeable future. There are over 1.5 million times more searches performed this year alone than there were even five years ago. There has never been a faster-growing media type ever created than SEO. This opens the doorway to new complexities accompanying a dynamic and ever-changing digital revolution. It isn't very comforting if a business cannot find a Lakeland SEO company to correct the technical inaccuracies prohibiting a website from being correctly listed with Google and other search engines.
How can you tell if one company is better than another at search engine optimization?
Ask them if they can tell you about their previous clients.
Ask to hear/see some success stories.
Review how they have affected a previous client's bottom line and image.
Inquire about exactly how they will go about optimizing your website.
Have a look at an example website.
What are the technical limitations, and what is their SEO's reputation?
Unfortunately, SEO has become such a buzzword that many web designers and web developers have begun to use it in their marketing, listing it as one of their services. The truth is that with over 200 variables that determine the outcome of your website's rankings, a person that has a working knowledge of five to ten different factors can technically call themselves an expert. However, the company that articulates even more and monitors the over 200 other parts of SEO will have significantly better page rankings. Contact 727-531-7622 for a free site analysis.