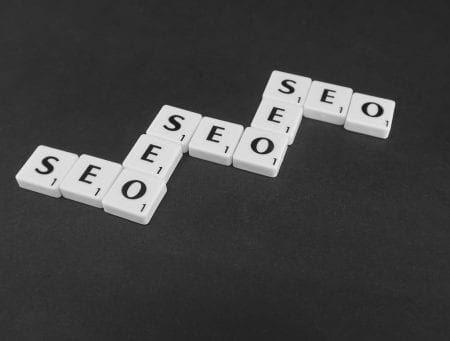 If you're a small business and don't already perform some kind of SEO for your site, it is definitely that time. SEO for small business provides an array of opportunities that your competitors are probably already taking advantage of.
Many people ask if SEO for a small business is worth it, and the answer is a yes.
SEO for small business will,
Allow you to compete with big companies
Bring qualified potential customers to your site
Enhance revenue
Build brand visibility
Is SEO For Small Business Worth It?
SEO is worth it regardless of how big or small your company is. However, it can be especially beneficial to small companies because you cannot pay for a higher spot in organic search engines. Now you have the opportunity to compete with corporate companies, regardless of their substantial marketing budgets.
Furthermore, SEO can cost-effectively enhance revenue and brand visibility. When people recognize, trust, and feel comfortable with your brand, they will consume your products and services—for example, buying lucky charms at the grocery store VS the off-brand. They're essentially the same thing, but you go for the brand you know and recognize.
Bring More Qualified Potential Customers To Your Site With SEO For Small Business
SEO for small business creates,
A user friendly
Locally optimized
Fast website
This drives quality traffic and, in turn, generates leads and sales. If your site isn't ranking in the search engines, you're falling far behind other competitors in your industry. Especially competitors who are locally optimized for a business in the same area as you.
Busy Schedule?
If you're a small business owner or have friends who own small business's you understand the busy schedule. The precious time you do have away from work, you actually want to be away from work. Learning a skill like SEO is going to be time-consuming.
Not to mention, keeping up with the ever-changing world of SEO can be a challenge. If you're not already somewhat "good with computers," search engine optimization can be a bit of a learning curve. Regardless though, studying SEO for small business probably doesn't fit anywhere into your already busy schedule.
This is when it might be time to call in the professionals. A digital marketing company already has all the recourses and time readily available to get you ranking in the search engines and increase sales. Additionally, the professionals understand how to,
Create compelling content
Target the correct keywords
Build a strong online presence
Interlink pages
When it comes to SEO, it's wise to allow the professionals to get things done the right away and save some of your time.
The Power Of Compelling Content
Off-page SEO is crucial to your site's rankings. However, without good content, you do not stand a chance against informative and intriguing competitors. Some examples of different written content forms include blog posts, case studies, articles, whitepapers, and more.
This content is created following specific criteria so that Google sees it as valuable. For example, your content should be easily readable and broken up by headings, so it's simple for the reader to navigate. But you can't entirely rely on the more technical aspects of on-page SEO for small business to get you ranking. The quality of your content is just as important. Informative, engaging, and evergreen content are a necessity.
Experienced SEO professionals here at Strategic Media understand the formula for great content like the back of their hands and create premium content for your website.
Regularly Publishing Content
Publishing new content consistently is an essential aspect of SEO for small business. But just like we talked about above, your schedule is more than likely filled to the brim. Our team will regularly publish all kinds of fresh content on your site. This way, you can focus on other aspects of your business while we take care of your SEO.
Monthly Summary Reports
When you're working with an SEO company, it's important that you stay up to date with your site's progress. At Strategic Media Inc., we create a monthly summary report so you aren't in the dark about how your site is doing. This way, you can stay in the loop, track your progress, and see how your site is ranking.
SEO For Small Business | Contact Strategic Media Inc.
If you're a small business owner with a busy schedule, allow our experienced team to take care of your SEO responsibilities. Otherwise, you fall behind in the search engines and see an impact on revenue. Contact us online or give us a call at 727-531-7622 for more information about our SEO services for small businesses.