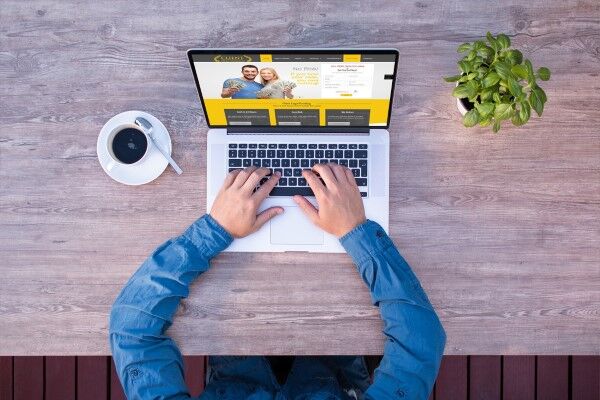 These days, website design services are as necessary as a product for any business in Tampa. You cannot get by with simply having a nice office and a sleek front desk as a way to impress clients. Like it or not, the face of your company is your site. That is what your customers will see long before they take the trip to your office, and before they dial your number.
Should You Invest In Website Design Services?
Absolutely. In fact, some of the most successful companies of our age launched their multi-million dollar companies from a garage, or some shoddy home office, but impressed their clients with their powerful online presence. Think Amazon, Apple, or Google.
Having an up-to-date, functional site and the solid understanding of the importance of website design services are essential. No matter what services you provide or what products your company in Tampa has to offer, your online presence will play a significant role in how your clients perceive you.
What Strategic Media Has to Offer?
Strategic Media offers website design services in Tampa. We are a local firm with a focus on local search engine optimization for our clients. We like dealing with our clients face-to-face whenever possible and enjoy catering to local business.
Strategic Website Design Services
Strategic Media is not just our name— it is how we operate. Successful website design services are built on individual processes. We have worked hard to perfect our methods and strategies for creating successful marketing and informational resources. This is how we can deliver quality work to each client in Tampa, no matter what kind of industry you are a part of. We stay up-to-date with the changing tides of emerging technology and incorporate what we learn into our base processes.
We not only perform our job in an expedient and effective way, but we also aim to teach our clients how to navigate their sites, how to post new blogs, and how to understand ways they can boost their business through their online presence. We believe this empowers you, and gives you more control over your company and the message you put out to the world.
In-House Development
We have a talented team that runs our website design services in-house. We never outsource any step of the process, whether that is development or continual monthly updates. Our team is readily available, and we are all on the same page when it comes to our strategy. This allows us to make sure that you are getting the results you want through efficient communication between you and the creators of your site. Many companies outsource their work to third party designers. However, a site is like a living organism that needs to be maintained, supported, and updated. No two sites are the same, and we know that you know your product or service better than anyone else.
The in-house development allows us to keep a close eye on our back end process and content management systems so that they are molded in a way that will allow continued site management over the span of our relationship and beyond. Sites are built in many different ways. Often, coding choices are a matter of preference by the programmer; our goal is to follow set processes to avoid confusion with our clients in Tampa.
Are You Ready for Website Design Services with Strategic Media?
If your Tampa Bay company needs to build an online presence or update your outdated look, website design services are a crucial step. Strategic Media offers full web development, search engine optimization, social media, online marketing, and indoor advertising for local businesses. Take a look at our wide-ranging portfolio to see what we have done for our clients and give us a call at 727-531-7622 or contact us here to get started with your site today!