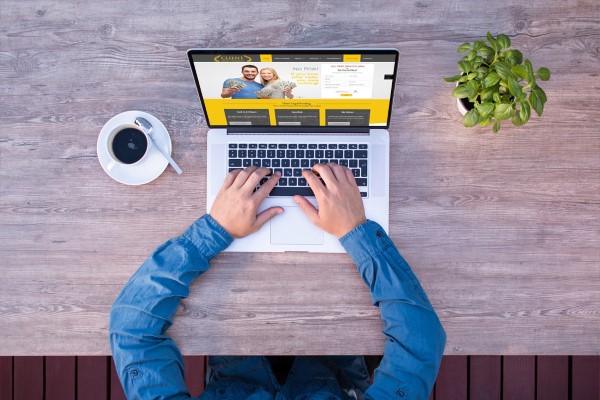 A business's online presence can make or break its success. It's also often very complicated terrain to navigate for small and medium-sized business owners. As a result, incongruent, unpleasant-looking sites are unfortunately somewhat common for such businesses. Anyone can make lackluster sites with online site-building platforms designed for laypeople. However, to propel your business forward and stand out from the plethora of others using the same methods, custom WordPress website design is necessary. The team of designers here at Strategic Media can help give you a competitive advantage with our knowledge and experience. We offer a variety of services including marketing, WordPress-related services, SEO, and much more for clients in Clearwater and the rest of Tampa Bay.
Why Custom WordPress Website Design?
For business websites, one should always seek services from experienced professionals. Because we're aware of the latest methods for optimizing conversions and increasing competitive value, we can truly deliver the best results. For example, the city of Clearwater, Florida has dozens of bakeries.  If you want to gain a market advantage for your small bakery, a custom wordpress website design would be the best way to make your business stand out. Strategic Media's web designers can build a unique site that's easy to use, personalized for your company, and converts viewers to customers.
Premier Web Design in the Clearwater Area
It's often difficult to find a suitable developer for your company. Business owners should never leave this task in less-than-competent hands. Sure, your neighbor's friend's cousin's hairdresser may have built their own site once, but is it up to your company's standards? At Strategic, we consider your business' budget, character, and marketing or brand goals to create a stunning custom WordPress website design that meets your needs and helps your business grow. In this digital age, a business's web presence is essentially its "face," the importance of this investment cannot be overstated.
However, what makes a good business website depends on a wide variety of factors specific to a particular business. For example, a site for a bakery in New York should probably be different in its overall "feel" than one in the relatively small city of Clearwater, FL. That's why Strategic Media's services involve a wide range of possible options so that you can decide what works best for you. Below are some of the custom WordPress website design specialties we offer.
WordPress Websites
WordPress is another content management system that's highly accessible. By far the most popular, businesses both big and small use WordPress for a variety of reasons. Among them are its cost-effectiveness, ease of use, search engine friendliness, built-in blogging features, and customization options.
Contractor Websites
Does your Clearwater business deal in contract work? Then the site will need to be visually pleasing and easy to navigate. Otherwise, it will not stand apart from the myriad of other contractor businesses in the same city. Some faux pas commonly found on such sites include:
Poor font use
Cluttered visual layout
Overuse of stock photos
Poor user experience
Custom WordPress website design should present your business's best self through the web, generating more leads. Your website is a reflection of your business, so it's essential that your site is illuminating you in a positive light. A professional web design companies site should be,
Modern

Responsive 

Relevant 

Optimized 

Functional
User Experience (UX)
All of these aspects of a good custom WordPress website design are to create a positive user experience. Google functions off the user experience. Hence, if you're producing modern, relevant content on an optimized and simply functional website, you're on your way to greatness. People want to easily find the information they're seeking. If they click on a cluttered and unappealing website, they won't stay on for long. 
Mobile Custom WordPress Website design
With smartphones becoming an increasingly regular feature of daily life, it's no wonder people often use their mobile phones to make purchases. In fact, The vast majority of Americans – 97% – now own a cellphone of some kind. Thus, for any business seeking a competitive edge, it's essential that they have a well-designed and user-friendly mobile interface. Even for the hypothetical small Clearwater bakery, neglecting this means missing out on many potential customers. Strategic Media can help you attract more customers with beautiful, easy-to-navigate web design specifically for mobile devices.
Contact Strategic Media, Inc. For Custom Website Design
The expertise needed to create a good website is priceless. Strategic Media's custom website design can help your Clearwater business set its best foot forward on the web. Contact us today at 727-531-7622 to learn more.