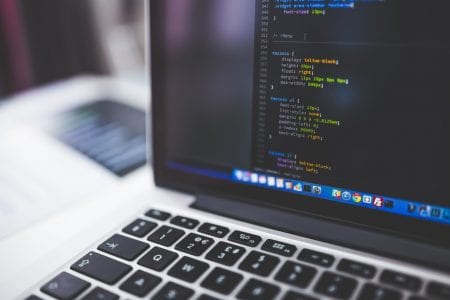 With extensive knowledge in the marketing industry, we intend to extenuate what's already great about your company. If you're looking to expose your brand and grow your business, working with the best custom web design company in St. Petersburg is imperative. No matter what industry you're in, our team of experienced professionals can offer you various services, including web design, content marketing, and more, to put you ahead of competitors in the online world and expose your brand.
Qualities of the Best Custom Web Design Companies
Experience
A variety of services
Thorough portfolios
Fair pricing
Organized process
It's a wise decision to work with a company that has experience in any industry. Through years of practice, the company learns what works and what doesn't. They already had time to make mistakes that, in the end, they gained knowledge from, hence, perfecting their process.
If a company doesn't have the experience, it's still worth looking through the portfolio. If you genuinely like the work and the firm is producing visually appealing and functional websites, then it could be worth a shot. However, if there isn't a portfolio to look through, this could be a red flag. The best custom web design companies are proud to show off the sites they produce, so if they don't provide you with their past work, this implies there's something they don't want you to see.
The Company Should Do More Than Just Web Design
The best custom web design companies don't just stop at web design. For example, Strategic Media Inc. provides web design and SEO, indoor advertising, content creation, social media management, and online marketing services. Your newly created website can flourish with these additional services, and you can avoid having to hire another company. Using one company will save you time and make your web design process less stressful.
Our Design Process
With our years of experience, the team here at Strategic Media Inc. has created a failproof design process we know works. Our organized process includes six steps, and your needs remain a priority throughout the entire process. Here are the steps for our design process.
Discover
Brainstorm and ideate
Layout and design
Content Creation
Test
Launch
The first thing we do and any of the best web design companies will also sit down with you and learn virtually everything. Who are you, and what are your intentions for the site? What kind of designs do you like, and who are your competitors? Your site should represent you, and the best custom web design companies ensure they get to know you well enough; they can create a site that reflects you.
We Provide Custom Designs for your Business's Success
The best custom web design companies will understand the importance of custom designs. No two websites should look the same, and your site should specifically be tailored to reflect you and your company. Furthermore, custom web design allows you to stand apart from your competitors. When you stand out, you're grabbing the attention of potential customers and furthering your business's growth, and you're doing it in style.
Responsive And Mobile Friendly Sites
Custom web design is a necessity, but so are responsive and mobile-friendly sites. People don't just use their computers to search the internet anymore. Odds are you're probably reading this article now on a mobile device, and according to the Pew Research Center, 97% of Americans now own a smartphone. This is why creating sites that function on multiple different platforms is a priority for the best web design companies like Strategic Media. Furthermore, our web design packages include shopping cart features so people can directly purchase products from your website.
Free SEO Site Analysis
If you're unsure how your site is ranking, we offer a free SEO site analysis. This way, you can analyze your site and figure out where improvements and adjustments need to be made. Your site analysis should include information such as the number of people searching for keywords related to your company. Knowing what keywords people are searching for gives you the opportunity for more traffic because your content is presented to viewers who search for those keywords.
Conclusion
When you're choosing the best web design company, ensure you're working with someone experienced and organized that has a plan. Remember to look at their portfolio as well to get an idea of the work they do. If you're satisfied with aesthetically pleasing and simply functioning sites, then that's the company for you. For all your web design needs, contact Strategic Media Inc. online or give us a call at 727-531-7622.