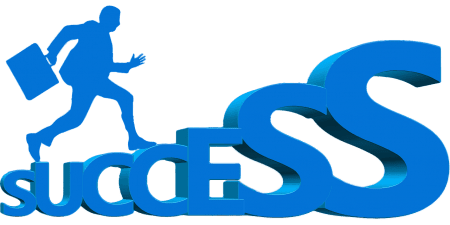 Website promotion uses search engines to provide you with a list of available and thriving markets where you can advertise. Placing advertisements in these hot spots with a new website and style, you will attract customers.
Website promotion can bring high volumes of traffic to your website. Search engine optimization for website promotions will provide your company with areas of the internet sought after for their advertising potential.
A successful online business will require website promotion at the same time. Campaigns such as SEO website design are long-term solutions for a tight budget business that needs traffic.
Website promotion may include creating a community or publicity stunt to drive high traffic volumes or daily content updates for news sites and blogs.
Advertising is more than just a few words and a picture. Although a banner ad is effective, a creative approach to advertising in the online market is to create content, including video content, articles and blog posts, sound bytes or games, and much more.
Interactive applications that stimulate interest in your customer may guarantee he/she visits again.
Website promotion takes your existing website and uses search engine optimization to promote your website. Website promotion is a great way to start your online business or jump-start your existing business.
If you are looking for new ways to bring in customers, a website promotion will advertise your website in search engines.
Website Promotion Brings More Accessibility to Your Clients
Bringing customers to your website allows 24/7 access to your business. Website promotional campaigns will spark interest and create recurring visitors through new and interesting content. If your website was not receiving traffic and entered the online market for new customers, think about website promotion.
Your website can work for you. Do not waste this opportunity.
We will direct customers to your website and use content to interest and promote your business. Think of advertising with different mediums of advertisements. Mediums or markets may be approached through different venues, areas where customers are purchasing from similar vendors the most.
These venues are hot spots for advertising. Customers will find your website because we advertise in areas where they are.
Advertising for website promotion takes hot spots where customers are spending money and directs these customers to your website and business. Indoor advertising, TV commercials, and promotions provide customers with the opportunity to be interested in your business.
Advertising to customers will bring business and customers directly to your store. Advertise in search engines, and create a business.
Covering All Aspects of Your Business to the Client
An SEO website should include website promotional advertisements to complement your search engine optimization. Covering a broad spectrum of your market guarantees better business.
Advertising to only a specific hot spot will only generate a small portion of your market's customers. Creating internet content to attract and keep customers will produce your online business with a successful customer base.
Advertise your business in new areas using search engine optimization; create a website that works for you. Generate traffic, leads, and customers with marketing campaigns geared towards your business.
Press releases and other marketing campaigns advertise your business and help customers find you.
With such a broad area for advertising, which venue should you choose? Speak to a representative and find out how advertising your business with search engine optimization will help secure your share of customers in your market.
The secret to a successful business is branding your company. It would be best if you become an authority within your market. Advertising to customers will generate a successful online or offline market.