There's a lot that goes into marketing a small business. A content marketing strategy is a form of marketing that involves creating and distributing valuable content to your specific audience.
This page will explain the ins and outs of a content marketing strategy, and how it can drive profitable customer action regardless of the size of your business.
There's no way to buy one of the top spots in the search engines. So, through content marketing, you're able to compete with the big companies with larger budgets.
How Does Content Marketing Work?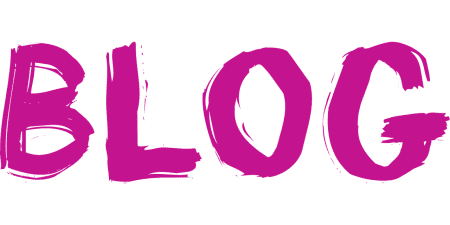 Content marketing works by offering readers information that is useful and engaging. You can get creative when creating your pieces as well. Some examples are,
Blog posts
SEO pages
Videos and pictures
Social media posts
This content is meant to inform, educate, or entertain readers. The angle you take depends on the message you're trying to send to the audience you want to appeal to.
If you create quality content guided towards your target audience, you're attracting potential customers and exposing your brand.
Creating Quality Content
The quality of your content is absolutely essential. You want to avoid mass producing or outsourcing on a large number of other sites. Quality content is unique, and specific to your target audience.
Our content creators understand how to create content that will engage readers. We also have experience creating social media posts and other content that will grab consumer's attention.
Crafting Content For Your Target Audience
If you're pushing your content anywhere and everywhere, your marketing efforts are going to waste. It's like trying to sell wedding rings to couples who are already married. Or selling an apartment to a 13-year-old.
That's why you get to know your audience well so you can solve your reader's pain points. Additionally, customers want to feel heard and significant. Understanding the action you want readers to take, is essential to successful marketing.
Content Marketing On Social Media
A great form of content marketing is creating social media posts. Social media platforms give you the opportunity to,
Communicate with your audience
Reach more potential customers
Provide readers content in an engaging way
Save time by turning blogs you've already created into posts
A large portion of your target audience exists on social media. Not to mention it's great for engaging customers and even for starting conversations in the comments section.
You can market on all kinds of platforms, whether it's Facebook, Instagram, or Twitter. Plus, you can use these sites to find content ideas as well. An example would be searching hashtags related to your business on Instagram.
What a Content Marketing Strategy Can Do For Your Small Business
So we've covered how content marketing works and the benefits of utilizing social media. Next, is how content marketing will benefit your small business. Three ways are,
Brand exposure
Higher positions in the organic search engines
Enhanced ROI
These are just a few examples but a strategic approach to content marketing can do a lot for your small business.
If you're looking for assistance in perfecting your marketing strategies, don't hesitate to contact us for any help.
Brand Exposure
As a small business owner, it's important to relay your companies values. This is what can influence a consumer's decision between you and another company.
Does your brand relate more with their lifestyle and moral values? Do they recognize your brand and therefore trust it more? Content marketing can create this brand exposure and allow consumers to connect with your brand and prefer it.
Reach Top Positions In The Search Engines
Keywords are one of the ways Google knows which content to show users in the SERPs. By including high-ranking keywords in your content, you're improving your chances of reaching the top positions in the search engines.
To find keywords your audience is searching for, you can use keyword research tools or social media sites. But make sure you're doing a thorough job and including long-tail key phrases too. Otherwise, your content may not reach users.
Furthermore, a content marketing strategy offers a small business is the ability to compete with the big guys. There's no way to buy a top spot in the search engines. So if you're committed to your SEO, you can outrank bigger companies with larger budgets.
Need Assistance Reaching Your Marketing Goals?
Marketing can be a handful. Especially with the schedule of a small business owner. Our team at Strategic Media Inc. can take some of this stress off your shoulders.
We have perfected our strategies and put attentive care into everything we do. Our team is excited to help grow your small business and reach all your marketing goals.
You can message us online or give us a call at 727-531-7622 for any questions or information regarding our services.