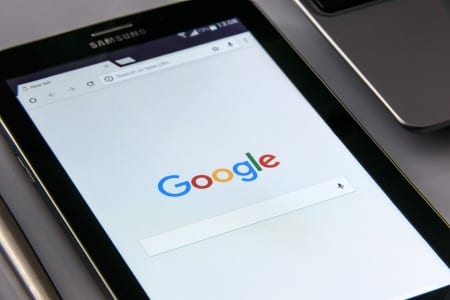 Most Tampa business owners recognize that even in a slow market there are still consumers that are buying. The million dollar question is how to connect with those buyers. Most of the traditional methods of marketing have either stopped working or do not produce enough profit to justify their expense. So where should a business turn for results today? The answer is already clear to most: Tampa SEO services. The challenge however is not in knowing where to find the buyer, but how to be found by the active buyers who are looking for your business online.
You don't need to spend a fortune to be found.
Is SEO the only way for Tampa businesses to be found online? No, the other alternative is PPC (pay per click), where a company bids against other companies to get their website to the top of the paid advertising section of the searches known as the sponsored links. Most companies resort to the paid ads section when they discover they are unable to get their website to the top of the natural search in the 1-10 position.
The unfortunate truth is that most consumers doing searches either prefer the main body of the search page or actively avoid the sponsor links section of the search page. PPC does have value when used properly and with a clear understanding of objectives, cost and budget. PPC can deliver immediate results if the user is willing to bid a high enough dollar amount to arrive at the top of the sponsor link section.
A careful calculation must be made to determine ROI so that the financial pay back is in line with the cost. Such campaigns must be watched closely so the costs do not escalate too rapidly and exceed a planned budget. SEO, when done correctly, delivers a larger percent return per search because more internet shoppers will use that section.
Which is the more cost effective approach? That really depends on the objective of the business. If the business simply wants to turn on and turn off the flow of customers at will, provided the PPC bids are not extremely high for that industry, then PPC might be a very good choice. However, if the business wants to create a continuous flow of customers that will continue to flow for years, the investment in ethically correct, professional Tampa SEO services are well worth it. This approach using search engine optimization will deliver customers from a wide variety of search terms. Search engine optimization can really tap into that area of lesser used search terms that have a much higher conversion rate to sales than the broad search terms. Each time your website is clicked on there is no charge attached to the visit. Website optimization may require a larger investment on the front end, but as time goes on it is simply a matter of staying on top of the changes that Google, Yahoo!, Bing and others search engines make as they work to improve their processes. With SEO, the cost typically drops after the initial investment and stays constant.
Tampa SEO Services
The best prospects in Tampa today are those that have already made a decision to seek out products and services, and are actively looking for the right company to meet their needs. Recent research studies have shown that over eighty percent of consumers will look for the company they will purchase from online. Those not looking online tend, for most businesses, to be outside their target demographic anyway. This is where Tampa SEO services become the best answer for most Tampa based businesses. SEO is the science of building a new website or correcting an existing website to conform to what search engines, such as Google, Yahoo! and MSN (Bing) require to bring that website to the top of the consumer's search. To do this long term and correctly the optimized website must deliver what the consumer is searching for.
The key for businesses is to select the best Tampa SEO services company to handle their search engine marketing. PPC is relatively easy to master. SEO is not so easy and few can do it well. This search engine optimizer selection process becomes more and more critical as larger numbers of businesses fight for the top ten positions in the organic search.