As the leading local St Pete and Clearwater SEO company, Strategic Media Inc. has been providing local businesses with successful online marketing solutions for over 25 years. Research has proven that the overwhelming majority of consumers will use the internet to research, check out, and ultimately select the business of their choice for local products and services.
This is why a local SEO company is critical for your company's financial success.
Search Engine Optimization is the science of making technical corrections to a website to bring it to the top of the search engine results page. There are over 200 ranking factors that determine your position within the search engine results pages.
SEO is essential when consumers are looking for companies conducting business in a region, city, or specific geographic area. If you believe that your business is secure because most of your customers come to you by way of word of mouth, then consider the following.
Even when someone recommends a company, 70-80% of people still research it online before visiting it or making a purchase.
3 Reasons St Pete and Clearwater SEO is Important
1. You get to keep the visitors you attract– A website accomplishes this by being as responsive as possible. Why? Because it matters to your customers. And when you focus on what matters to your customers, you attract more customers. You increase revenues and pad your profits
2. Helps You Attract Valuable Traffic– by incorporating design features, widgets, style elements, imagery, and text that appeal specifically to your target. This requires extensive research, testing, and know-how. Many of these features you won't find on cookie-cutter, build-your-own website platforms. That's why it's best to work with a professional when building or modify your website.
3. Provides a Seamless Customer Experience- Proper SEO web design offers a seamless experience for your potential customers. Every millimeter of the site on any device is consistent and user-friendly. It leaves nothing to chance. The sight never accepts "good enough." It only accepts the best because that's what optimization is. It gently yet intentionally guides a visitor through content, features, pricing, and where ever you want a person to go. In addition to the guidance, there are no distractions. They can easily find what they want. It's impossible to lose their place.
A Low Ranking Site Means Two Things:
Your company will lose credibility. Remember looking for a local company in the yellow pages and finding it had no listing?
They will find your competitors. With your competition being found in the industry's local searches and your company being absent, it opens the door as your referred client explores your competitors' websites.
If you are not getting consistent traffic, it could be because of poor user experience. In today's Google Algorithm, user experience is huge. Google's main role is to serve the user, and if your site doesn't contain relevant information and is confusing, your site will lose it's relevance. Checking to see how your users feel about your site, and if it's clear and concise is a great idea. Furthermore, local St. Pete and Clearwater SEO company and web design companies like Strategic Media are experienced in knowing the right things to do to make sure that your users have the best experience they can.
Strategic Media will make sure that your "Google My Business" listing is up to date and consistent with other online listings, which helps with the visibility of the local Market. The world is moving to a mobile experience, and you need a company that understands how to tackle that.
Pinellas County SEO search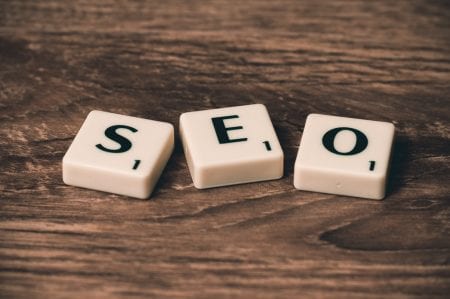 In a very short time, the internet has changed the way Florida consumers do business and even live. Your competitors will increasingly be fighting for top spots in specific geographic searches. To surpass the competition, you must hire the best search engine optimization company for St. Pete and Clearwater SEO. If Pinellas County consumers cannot find your website easily, you will certainly lose business to your competition.
Bring In More Customers With St. Pete And Clearwater SEO
Finding a local St. Petersburg and Clearwater SEO company can solve many challenges for businesses seeking more customers. Local SEO can allow consumers to pinpoint more narrow geographic searches within Pinellas County, Florida, in areas such as Seminole, Largo, Palm Harbor, Dunedin, Tarpon Springs, Safety Harbor, and Oldsmar. It can even allow consumers to find you in specific neighborhoods such as Tierra Verde, NE St. Pete, Trinity, Belleair, the Gulf Beaches, Feather Sound, St. Pete Beach, Clearwater Beach, etc. This is beneficial because it gives you headway over competitors in your immediate area. Not to mention customers find what they need in their specific area without the need for so much fuss.
Search Engines Are Constantly Changing
A person looking for a caterer in Clearwater, Florida, does not want a caterer in Orlando or Lakeland, Fl. All the search engines are competing with each other to attract online users. Using their vast resources of technical experts, the search engines are constantly changing the criteria they use to rank websites. The techniques that were once effective and considered valid by Google, Yahoo!, and Bing once for St Pete and Clearwater SEO company may not work and may even cause your website to be penalized by the search engines.
Local St Pete and Clearwater SEO Web Design Services
It is unrealistic to think the average website designer can stay ahead of these huge corporations. Like every highly complicated and ever-changing skill in the field of search engine optimization, there are very few who are really good at what they do. The basics are simple concepts but difficult to do. To accomplish effective St. Pete and Clearwater SEO services, or for any area for that matter, the website's architecture must be technically correct so the search engines can gather the content within the website.
Without this first element, the content is irrelevant because the search engine cannot read the information on the website. Only after the search engine can read the entire website is the content of value. Once the search is reading the content on the website, the quality of the content found is critical to the website's SEO success. Content must be original and appropriate for all the things the company wants to be found under. The SEO content should be specific for Clearwater and St Pete residents and should be kept fresh and relevant to the search category.
Read More: Local SEO Company
Redesign or create a new website design?
Unless you want a totally new look and feel, or unless the website is required to perform a totally new function, a redesign with a powerful St. Pete and Clearwater SEO web design company will give it the necessary corrections and bring it to the top of the local Pinellas County searches. How do you know if you need a redesign? Well, if your website is not up to date with the times and doesn't genuinely represent your company in the best manner, it's time for a change. Your website is usually the first impression people get of your business, so you don't want to miss the opportunity to show them something engaging and professional.
Red Flags When Working With An SEO Firm
When you're picking a search engine marketing company for St Pete and Clearwater SEO services, there are some red flags to look out for. You should not just trust the firm to do its best work. You want to ensure you're involved in the process, and you will be if it's a good firm. This leads us to the first problem. If the person you hire is not asking you questions, this could be concerning. To properly optimize your website, they need to know the audience they're speaking to and just generally how you want your site to function. This also means they will provide you with improvements to make, so if you're feeling like you're communicating with a wall when talking to your SEO firm, it might be time to hire a more reliable company like Strategic Media Inc. Call us today at 727-531-7622.