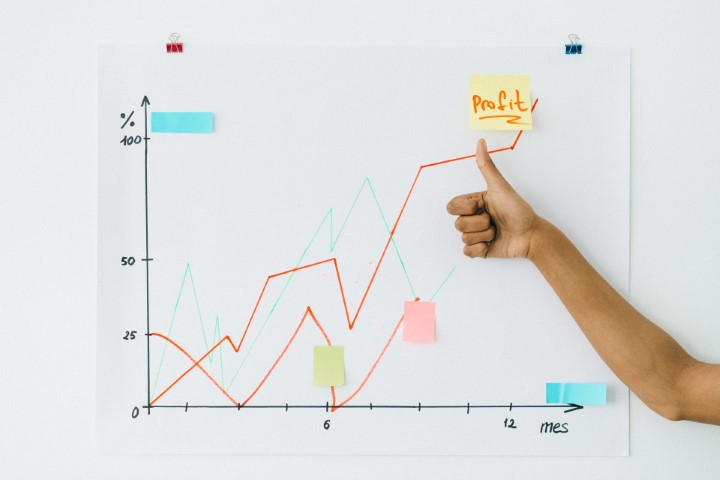 Search engine optimization (SEO), is one of the most important aspects of digital marketing today. Competing for online presence is a common struggle for many companies and businesses in Orlando. But, through targeted SEO strategies and engaging and professional design, our team of SEO experts can help you reach the top of Google's SEO search list for the Orlando County area.
Do any of these sound familiar?
Your site isn't being found on Google searches
Your website traffic has gone down and you're not sure why
Your call volume and incoming leads have declined
You've created a new website and aren't sure how to get more incoming traffic
If any of these sound like something you've been dealing with, it's probably time for you to change up the content on your site so that more consumers can find your business. Rest assured, our knowledgeable and experienced staff can help optimize your content using proven SEO strategies and digital marketing services to bring more traffic to your site.
The truth is, even if you get most of your business by word of mouth, consider this: when someone recommends your company to a friend or family member, it is likely that they will use a search engine to look up your site. If your website is not up-to-date, user-friendly, or optimized, it may turn potential customers away. Or worse, they may not be able to find you on an organic search at all.
If someone cannot find your site, they will turn to competitors to get the products, time, and help they need.
So, how do you use SEO to help people find your business?
Let's start with the basics.
What Is SEO?
SEO involves optimizing high-quality content on your site so that it will not only appear on search engines, but rank highly on organic listings. When your content and web pages are crafted to align with Google's algorithms, this optimization will increase your site ranking on their search engine results page (SERP).
At our SEO marketing company, our professional writers and highly-trained staff focus on developing content and SEO marketing strategies that will match user keyword search to accumulate interest and relevance between potential clients and your company, so your site ends up at the top of their SERP.
How does it work?
Understanding Consumer Needs:

Someone in the Orlando area has a need, and your company is able to meet that need. Whether they're looking for a cool downtown event space to hold a conference, a medical clinic specializing in functional medicine, or a home design company to revamp their living room, most people will use a search engine tool to find what they need. 

Determining Who Is Searching:

To properly utilize SEO strategies, you need to know who your audience is, what they're likely going to be searching, where they are, and if your company can meet their needs. How do we know what they're searching? It's all about getting into the mindset of the consumer. If someone is looking for a home design company in Orange County, what are they going to look up? Using the right search terms all throughout your content will help people find your business and have their needs met. 

Developing Targeted Keywords:

Someone looking for a great local home design company isn't going to search, "best recipes for 2021." They are going to search "home design companies Orlando." As SEO experts that have been around for decades, we know this, and we use this information to your advantage. Using relevant and targeted keywords throughout your content in a very specific way, we work to get your site found at the top of the Google search list so that your site gets increased traffic, and so you can meet the needs of more people.
Around 70% of searchers use Google to find what they're looking for, which is why optimizing your content is vital to getting found online. Our specialists at Strategic Media Inc. understand that accessibility is about the market. Bringing in relevant traffic to your site takes various key search phrases into account, including geographical location and targeted keywords that pertain to the market. By catering to search engine algorithms and your target audience, our SEO marketing services can help your company get found in organic searches right where you need to be – at the top of the search list.
Getting Ranked on Google
It's not enough just to show up in Google's search results. The higher up you are on the Google results page, the more likely consumers are going to click on your site, give you a call, and have their needs met. Studies show that the first five organic results on a Google search get 67.60% of all clicks, which is why it is so important to make sure you are optimizing your content for relevant online presence on Google.
To get you found at the top of that page, our team of experts utilize the following to boost your content quality:
Inbound and outbound links
Specific, targeted keywords
Word flow and relatability
Crafting relevant, original content
Using these SEO strategies help consumers find your company, meaning increased business for you so that you can meet the needs of more people throughout the Orlando and Orange County areas.
3 Reasons Why Orlando SEO is Important
If you are a business owner in the Orlando area, it's important that your site is following relevant SEO strategies for the following reasons:
It Helps You Attract Valuable Traffic – By incorporating web design features, widgets, style elements, imagery, and text that appeal specifically to your target audience, you can attract more valuable traffic. This requires extensive research, testing, and know-how. Many of these features you won't find on cookie-cutter, build-your-own website platforms. That's why it's best to work with a team of professional SEO specialists when building or modifying your website for internet marketing.
You Get to Keep the Visitors You Attract – A website accomplishes holding the attention and interest of visitors to their site by being as responsive and relevant as possible. Why? Because it matters to your customers. And when you focus on what matters to your customers, you attract more customers, which will lead to increase in profit and revenue.
It Provides a Seamless Customer Experience – Proper SEO web design offers a seamless experience for your potential customers. Every millimeter of the site on any device is consistent and user-friendly. It leaves nothing to chance. Optimizing your site in every aspect gently, yet intentionally, guides visitors through content, features, and pricing, while nudging them along so that they can easily find what they want, and best of all, how to reach you.
Increase Your Website Traffic
Increasing your website traffic is what gets you more leads, more consumers, and more revenue. But, how does it work?
Through targeted keyword search and SEO website design, our dedicated team of SEO experts can create search engine traffic and a professional marketing message for your business. Our digital marketing company will work with your current web designers, or help you design a completely new and freshly optimized site to get you more clicks and more traffic.
At Strategic Media, we provide high-quality SEO marketing services for big companies and small businesses, improving the accuracy of your results for frequently-searched key phrases in your area. With a properly-designed and optimized website, your company will experience search engine traffic that can fuel the growth and success of your business.
We Are Here to Help
Our goal as one of the top SEO internet marketing companies in the Orlando area is to help you get highly ranked through search engine optimization and other proven digital marketing strategies. We have helped hundreds of businesses receive more traffic and more leads through our reputable SEO services and internet marketing techniques. We strive to create customized web pages, content, and web designs to provide a highly-ranked website that works for you.
Ready to Get Started?
Whether you have a new business in Orlando, or have been in the Orange County area for decades and need to boost your rankings and online presence, our SEO experts are here and ready to help you get found online. Contact Us online or call us at (407) 855-4471 today to get started.